TESTIMONIALS
Here's what some of 'my' couples had to say!
'We just wanted to say a massive thank you for the photos. We are in love with all of them. Thank you for being such a fantastic photographer (and person!) and capturing all of the love on our special day. Rob and I were saying how much we appreciated how warm and enthusiastic you were for our wedding. It made such a difference. You have an amazing gift. We are so happy with them and all of your hard work. They look incredible. Our family and friends have all commented on how friendly and natural you were- we couldn't have asked for a better photographer. Thank you just doesn't seem like enough actually!
We will absolutely be sharing our photos and will make sure to give you credit! You have such a talent for capturing the best moments. They are all natural, and didn't feel awkward or posey on the day.
I wish we lived closer, as I feel like we could be really good friends! Thank you again. You are such a star and we are so lucky to have got you for our special day. We will cherish the memories and photos forever.
-EMILY + ROB STOBBART
'We first met Réanne when she was the photographer for my brother-in-law's wedding. After seeing the quality of her photos, we knew we wanted Réanne to be the photographer for our wedding. We wanted to work with her so much that we chose our wedding date according to her availability! She was the first vendor we booked. Réanne met us at Falcon Lake for our engagement session. We immediately felt at ease with her and appreciated her gentle direction as she helped us pose and laugh for the camera. Her sweet and kind personality was also a blessing on our wedding day. She was so easy and enjoyable to work with. This was also noticed by our family members. Réanne was always professional and organized throughout the entire wedding planning process. Her photos are fantastic and captured every moment and emotion of our special day. She is definitely the photographer you want to trust with your big event!'
- LAURA + BENJAMIN ZINN
'From the moment we first met Réanne, I knew instantly that she was the one I wanted to capture our special day. She made us feel so comfortable right from the start and working with her was effortless. She took the most amazing pictures at our engagement shoot and on our wedding day and none of them look staged. People actually say to me, "you guys look so natural!" Yes! That is exactly what you want your forever photos to look like and Réanne absolutely captures that and the beauty of the love and happiness you have for one another. I would HIGHLY without a doubt recommend her not only because of her raw talent and skill, but also for her personality too. She is so caring about each couple she works with and really believes in the beauty of each element of the day! You won't be disappointed hiring Réanne. She's amazing!'
-SARAH + VINCE CECCARELLI
'When first getting engaged, we knew that we wanted Réanne as our photographer. We knew she would be able to capture every precious moment of that special day for us, and she did. When looking back at our photos, we can see all the love and happiness. She did an incredible job bringing all the memories back to life. Réanne made us feel comfortable in front of the camera and took the time to get to know us as a couple. Réanne's easy going, fun personality, and never ending smile made it easy to be natural in front of the camera. She ensured us that we were getting exactly what we wanted and more. The pictures hold so many memories and emotion. She's the photographer I recommend because of her passion for what she does, as well as her ability to capture those candid moments. Réanne, you are an amazing photographer, and we thank you for everything; our special day is now unforgettable.'-
STEPH + JAMIE VAN DER LINDE
'My husband Rob and I hired Réanne after a recommendation from a friend, to photograph our wedding this past summer. We had planned on meeting with a few photographers, then taking some time to weigh our options before making a decision. During our first meeting with Reanne, we were instantly impressed by her warm and down to earth personality, breathtaking portfolio, and unmatched level of organization. Within minutes of our meeting ending, we called her back to hire her, hoping she hadn't already been snatched up for our date. Throughout our year of planning, Réanne was such a breath of fresh air in a whirlwind of vendors, meetings, decisions, industry pressures, and expenses. She was easy to contact, full of ideas, and even put together our wedding day timeline for us. She took the time to drive all the way to Grand Beach for our engagement photos and was able to capture the most beautiful summer/fall hybrid shots, all of which exceeded our expectations. We were both a little camera shy, but Réanne made us feel so comfortable that we were able to be ourselves and her photographs captured our personalities beautifully. Her ideas for photos are constantly flowing and so unique and natural, which was exactly what we were looking for.
When our wedding day arrived, Réanne was such a calm presence, which helped to keep our nerves at bay. She laughed and cried with our family and friends, all the while capturing every single special moment we had hoped for, plus endless candids that that only the most attentive photographer could catch. Not only were Rob and I blown away by our beautiful pictures ourselves, but we have received numerous compliments from our friends, family, and bridal party as well. Notable compliments include the incredible quality of our pictures, the sheer number of perfect pictures, and of course, Réanne's knack for capturing emotional candids, which as the bride and groom, you may not have even noticed at the time. These included smiles, laughs, tears, and a precious moment when a pair of guests shared their last dance as a couple before giving birth to their first baby the next day! We have relived our wedding day over and over while looking at our pictures, and we have them displayed all over our home. We even included printed copies of guest candids in our thank you cards, as they were too beautiful not to share! We would recommend Réanne in a second to anybody looking for an incredibly talented photographer to capture every special moment of their big day'
- ROB + KAYLEE PROKOPANKO
'Trevor and I can't express enough to you how impressed and pleased we are with our wedding pictures! You did such an amazing job for both the engagement pictures and our wedding photos. You made us feel relaxed and at ease during the day, gave incredible direction and it was such an enjoyable experience. And the photographs are amazing. We looked through the online gallery together with a bottle of wine leftover from the wedding, and it brought back all those fantastic memories. I had tears looking at the ceremony pictures! I will forever recommend you to anyone looking for a photographer. Thank you again for everything!'
-DANA + TREVOR CLARK
'Danny and I cannot express how happy we are with our wedding pictures! From first meeting Réanne, we knew she was the perfect fit for us and would do an amazing job capturing our special day. She was so welcoming and easy-going while at the same time giving us the direction we needed and keeping everything organized to help our day run smoothly. Our pictures turned out just as we wanted, they are beautiful! All of our family and friends keep commenting on how natural everyone looks and how beautiful the colours turned out. We loved how she took lots of candid shots to add to the more formal ones, it really brought back happy memories from our day. We would highly recommend Réanne. She is an amazing person with such great talent and will do everything she can to capture the love and special moments of your day!
- KALEY + DAN GARNER
'Thank you so much for your incredible work! We truly are blown away by our wedding photos. The photos are absolutely beautiful, you managed to capture our special day moment by moment. Every time we look at them, we are reminded of the emotion, the laughs and fun of the day. You were so professional, easy to work and communicate with, super accommodating and captured so many beautiful moments between family and friends. Your sense of calm, care and fun made you to be such a pleasure to work with and we are absolutely thrilled with everything. Thank you SO MUCH!'
-NICOLE + KEVIN NEMETCHEK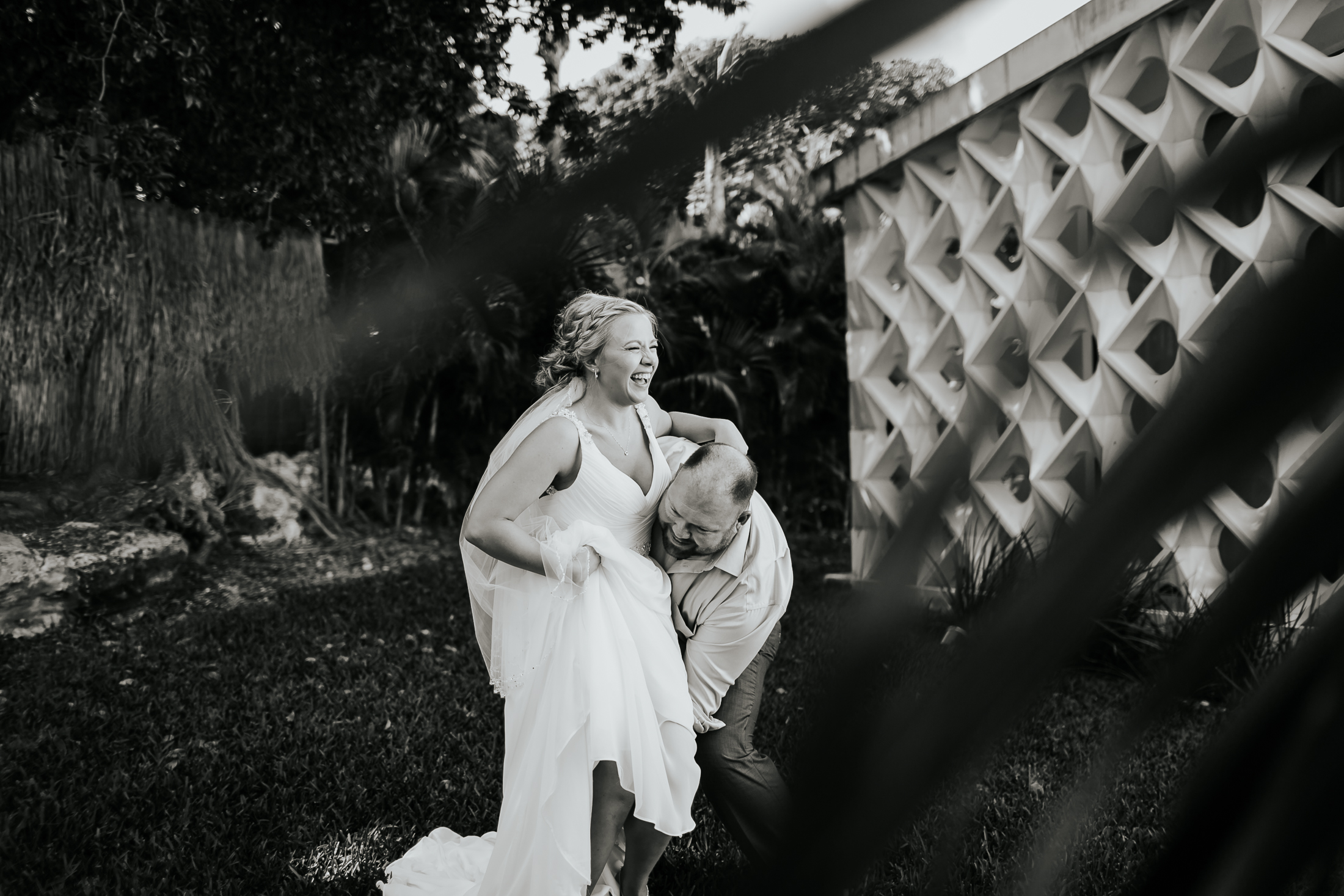 'Hiring a photographer can be a daunting task for a newly engaged couple – not to mention a couple that has planned a destination wedding! From my first communication with Réanne, I was confident in my decision. She's down to earth, professional, fun, detail-oriented and efficient. Her personality will make even the most camera shy person become relaxed and the time seems to fly by when you're in front of her lens. To our surprise, Réanne chose to stay the week in Mexico with our guests, which gave us the time to get to know her and become even more comfortable. She scouted out the venue ahead of time for places to shoot, which left us with a lot more time to take amazing photos in breathtaking scenery on our special day. Throughout the day, she was so much more than a photographer – she was constantly encouraging us, helping us maneuver from one location to the next and aiding us in any way possible. She was an absolute pleasure to spend the day with. Not to mention the emotions that were felt when we received our pictures back. She captured every feeling – every glance, every tear and all the love. I am so thankful for all the memories that Réanne has created for us to look back on for many years to come.'
-KELSIE + KEVIN BELL
'We highly recommend Réanne and we are so grateful to have met her. She is very personable and easy going, and her work is beautiful. Our family and friends loved having her around, she may as well have been in the wedding party. Réanne, you are a wonderful person and we are so happy that you were able to celebrate and share our special day.'
-DANA + RORY MCINTYRE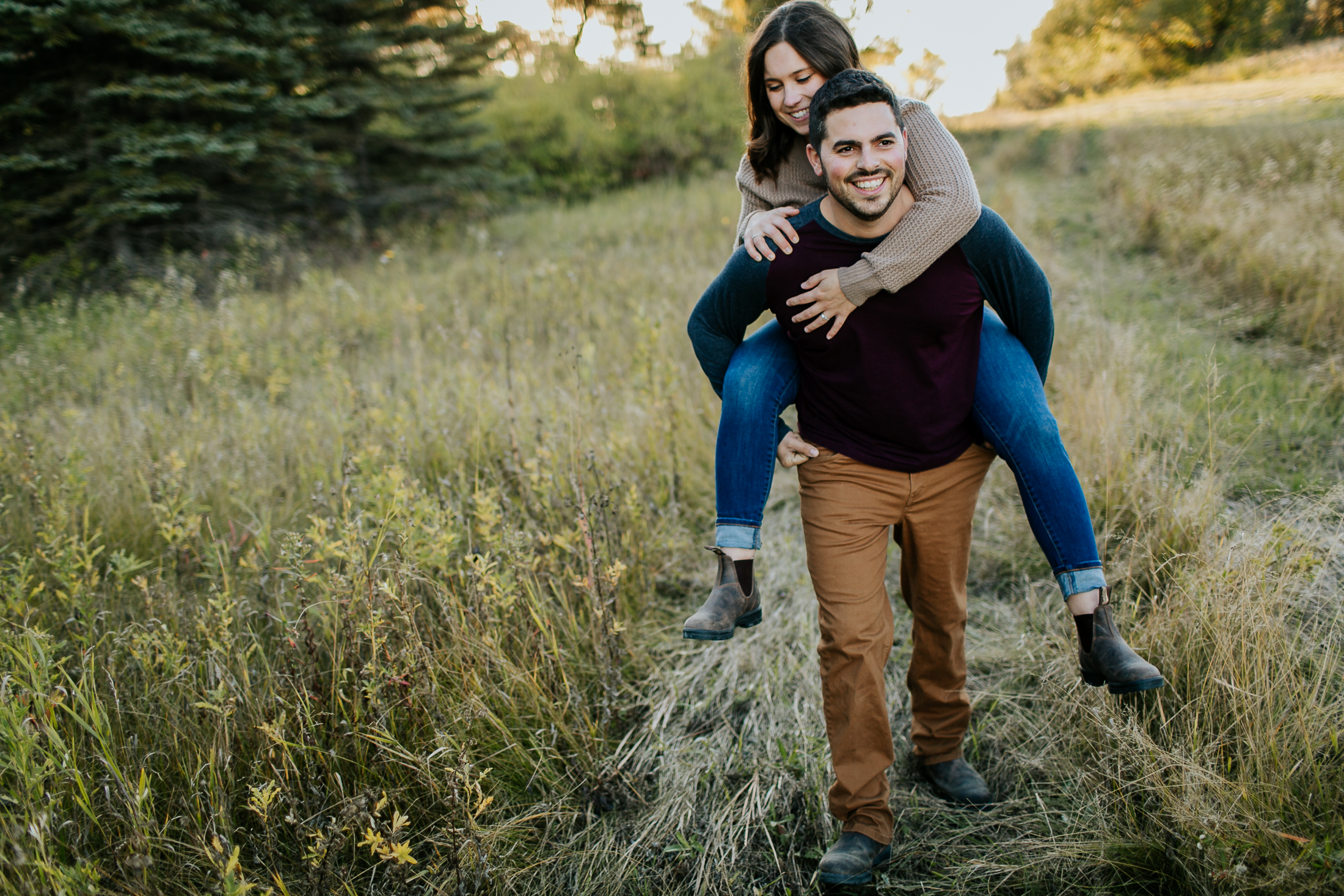 'Réanne made every step of our engagement and wedding process become the most comfortable and fun experience yet. Her natural talent with a camera is incredible. She has an eye for creativity in which truly shines through Réanne's bubbly, down to earth, and easy going personality. She makes you feel although you are a complete rockstar behind the lens. Réanne's eye for creativity is what I valued deeply as a client. Her creativity produced the best 'in-the-moment' pictures in which captured true emotions and love shared between my husband and I. I am so thankful for the incredible keepsakes that Réanne captured on our most special and important day. The emotion captured was vibrant and powerful and detailed all the most important parts of the day. Something that Réanne easily captures and portrays exceptionally. We had an absolutely amazing experience working with Réanne. She provides a professional and friendly service. Always accommodating and great at getting to know her clients. I can not even begin to express how impressed, in love and satisfied my husband and I are with Réanne's services. Our engagement pictures and wedding pictures are the best memories that we are able to treasure forever because of Réanne who was able to tell our love story through film. Thank you Réanne for all the amazing work, effort, dedication, talent, and love you put into our pictures. We highly recommend working with Réanne at any opportunity you have!'
- YAN + MEGAN LAFOND
'Kyle and I couldn't be happier with Réanne and the photos we received from her. From the first time we met her, we connected on a deeper level than just photography. She is fun, creative, caring, and easy to communicate with. She created a fun and relaxed environment where we could be ourselves in front of the camera. She was easy to work with and willing to go along with our schedule at any moment. Even braving the cold just to get the perfect shot. She captured all the big moments but never missed out on the details and those priceless candid shots. She has a wonderful personality that helps her connect quickly with those she meets. From the engagement shoot to the wedding day she always made the day fun. She is able to keep everything natural with helpful ideas but never forces the moment. We would highly recommend Réanne to those couples who are looking for the person to capture their special day. You will not be disappointed. Thank you so much for the beautiful photos and the memories you have captured. We will treasure them always.'
- CHERYL + KYLE
'Réanne Berard was fantastic to work with - definitely the right choice from the moment we first met. From our engagement photos, to the wedding day pictures and thereafter, every little detail was captured perfectly. Our pictures were stunning, and we loved that they were true to the day. Our work with Réanne and her assistant on our wedding day was flawless. Their understanding of timing, and ability to work with us as a couple felt like we were simply having our pictures taken by friends we've known for a long time. I would wholeheartedly recommend using Réanne Berard Photography for any occasion, and after our wedding experience, my wife and I cannot wait to find an excuse to do more photos with Réanne! Bonus points for the little extras, like the prints of a couple favourite shots, the USB drive with our pictures, and especially the personalized Christmas card that followed. Amazing!'
- MICHAEL + RÉANNE PROUT
'Réanne, thank you so much for being you! You created such a wonderful and fun, yet professional space for two awkward humans like us to feel completely comfortable being photographed. We have both loved seeing your work through friends and family and were so excited to be able to have you photograph our big day. When going through our photos, we saw the whole day through your lens, I don't think there was a single moment missed! We were not only amazed at how much of the day you were able to capture for us but also how natural and candid all the photos were. One thing we really appreciate is that you were able to help us incorporate some special requests into our day. It was really helpful as well that you took time to help us plan out some photography details we might not have thought of on our own. We couldn't have asked for a better photographer and we will cherish your work forever. From the laughs to the silly poses (that actually look really good in pictures) you helped make our day fun and beautiful, thank you for being a part of it and sharing those special moments with us.'
- JODY + AVERY JABLONSKI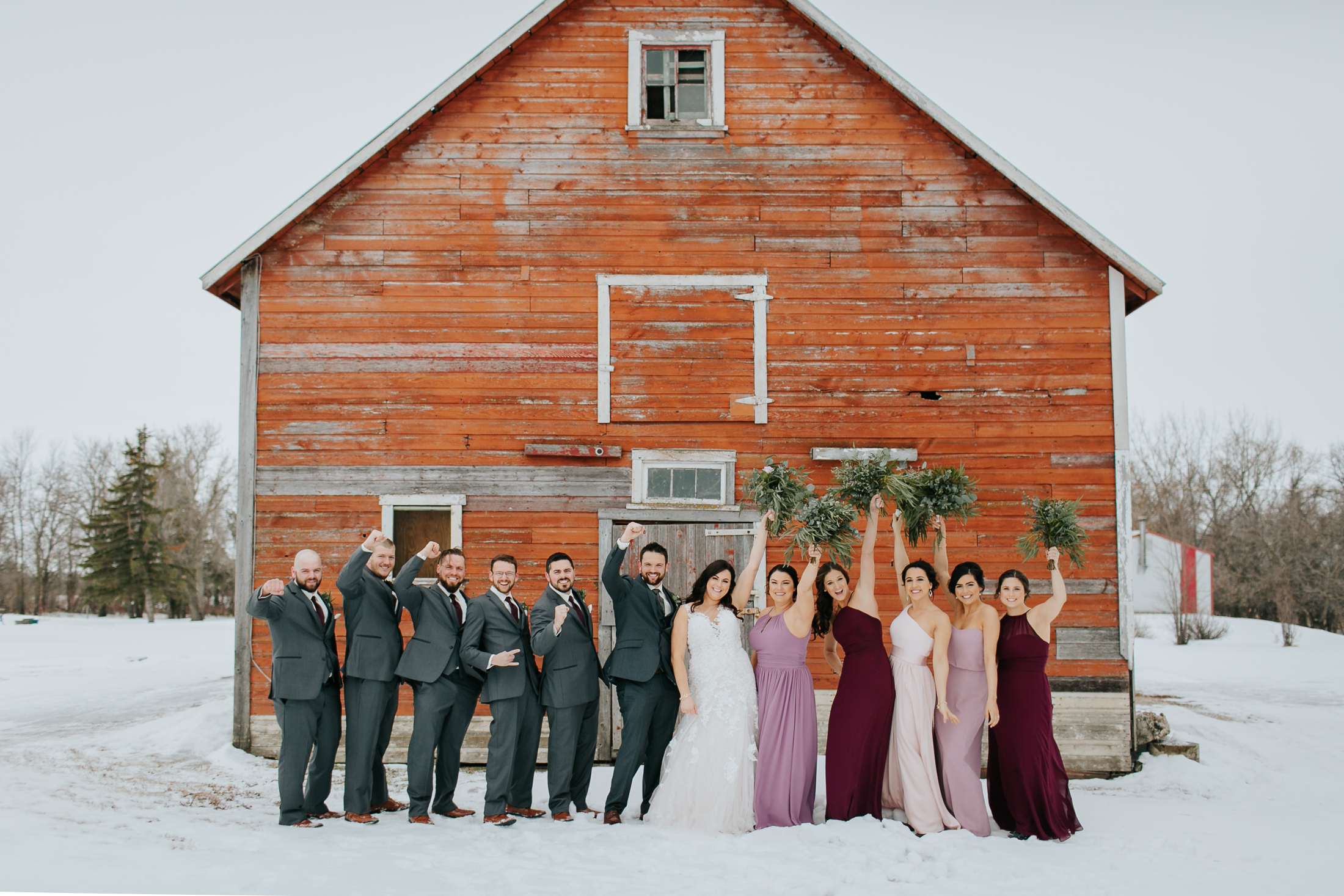 'It was amazing having Réanne shoot both my engagement and wedding photos. Not only did they all turn out better then I could have imagined but she made both me and my husband feel so comfortable in front of the camera. We both really enjoyed it! I will be referring her to family and friends and using Réanne Berard Photography for future photos! Thank you Rea!'
- AINSLEY + ROSSEL MARION
'Having Réanne as our photographer was a breeze, her upbeat and cheery personality behind the camera kept the engagement and wedding shoots fun and smooth sailing. It's so easy to work with someone you can tell has a lot of love for the job they're doing and Réanne is doing exactly that. Our pictures helped slow down our wedding into an outside perspective when we go back to look at them. On a day that flashed by so quickly she captured so many moments that you don't have time to appreciate the day of. Anyone from family to friends have all praised our pictures and she deserves all of the credit. Only have high recommendations to anyone needing a photographer!'
-NATHAN & MACEY CHRISTIUK
'Scott and I are so incredibly grateful to have had you as our wedding photographer! Even now, over one year later as we look through our wedding photos it makes us feel as if it were just yesterday that we said I do. Your eye and attention for detail, the warmth of the photos, and your ability to capture emotions and moments is astounding, and together the photos truly do tell a story. The beautiful black and white photos bring an old world feel that gives the nostalgia of looking through our grandparent's albums but with a modern touch. We also loved working with you both on the engagement shoot prior, and on the day of our wedding. You took two awkward photo-shy people and helped us open up in front of the camera.
Even though we didn't think we needed the engagement session, your advice to do it anyways was totally worth it. Not only do we have beautiful photos from it, but it made the wedding day photos so much more effortless. We loved your easy going attitude and calm demeanour despite a chaotic schedule. Not to mention your ability to corral two very large families and work in challenging lighting conditions. You delivered far beyond our expectations. We hope to work with you again in the future and would love to recommend you to all our friends and family! Thank you'

- MICHELLE & SCOTT SHANK
Réanne is the best of the best. My husband and I thought taking engagement and wedding pictures would be awkward and uncomfortable, but Réanne made us feel SO comfortable.
As a wonderful bonus, the pictures we got back from her were amazing. We got so many compliments on them and they are hanging all over our home we love them so much. As a bonus bonus, we received are photos quickly!
I recommend Réanne to anyone who asks and I imagine we will be turning to Réanne for all our future photography needs as well. You can't go wrong, she really is the best! :)
-KARINE & TRAVIS DREGER
"I'm not even sure how to explain the gratitude I have for Réanne for capturing our wedding day. Our wedding was planned with in a couple months, and it felt like all the stars aligned. I am a photographer myself, and I honestly didn't care much about other "details" of the day but photography was incredibly important. Our wedding was very intimate with only 30 people, and I wanted photos that captured the vibe. When we met in person the day was explained it as " there's going to be adults playing yard games, kids running around like crazy, and who knows what else will happen!" I wanted candid, heartfelt moments and the atmosphere to be felt in the photos and she delivered! She even captured the moment as my MOH's husband clocked me in the neck with a frisbee!
We loved our day and we LOVE our photos and will cherish them forever . Our daughter is constantly trying to steal my phone to look at the photos of "her wedding" as she likes to call it. "
-TACEY & RYAN WALKER